Vet Specialists + Emergency Care
Serving San Mateo, San Francisco, and the larger Bay Area
Always ready.

We're here for those you hold dear
Our emergency department is open 24 hours, 7 days a week.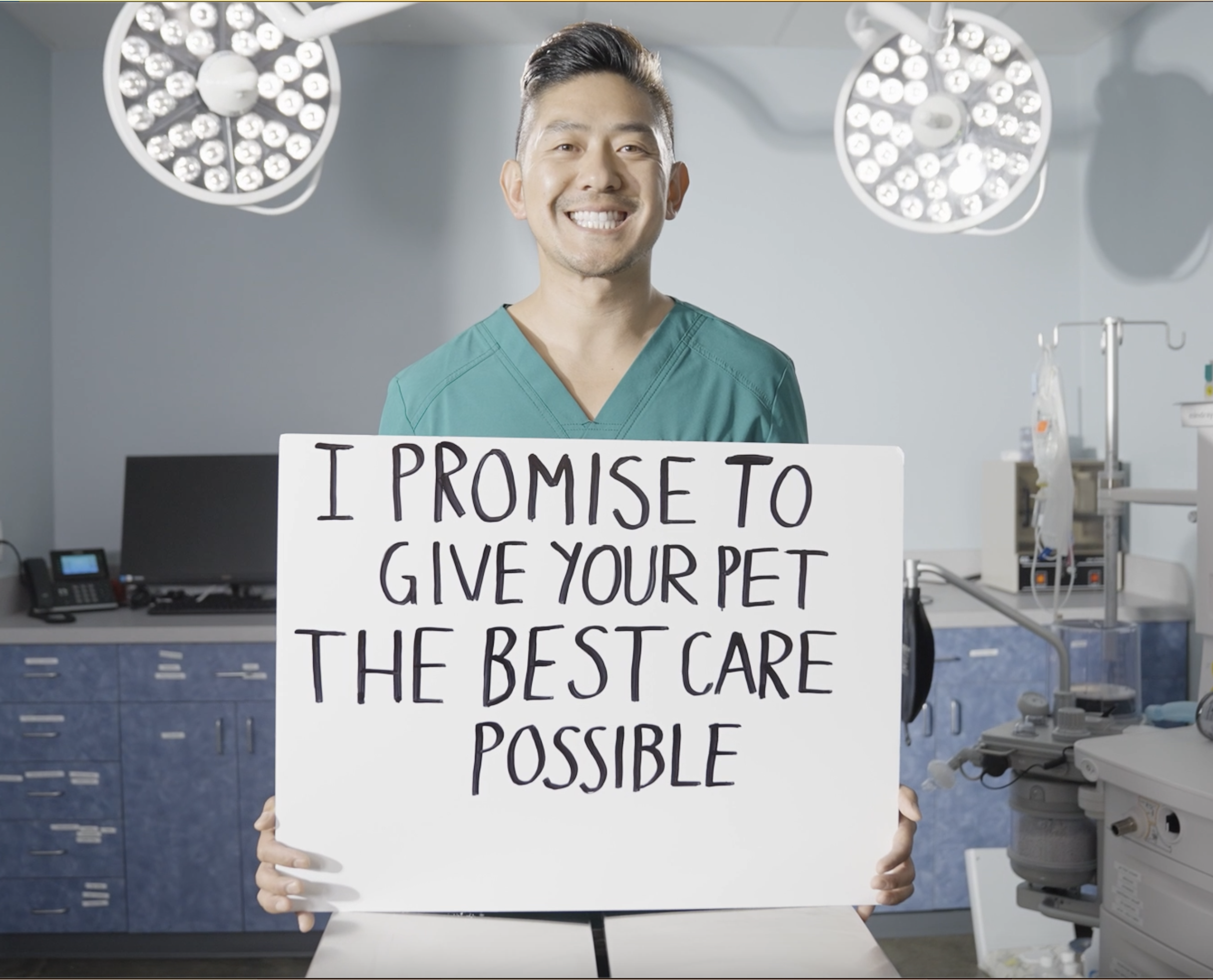 Kind Words from Our Clients
I cannot say enough good things about Lenity. The staff is friendly, compassionate and knowledgeable. The surgical team is absolutely amazing and Dr. Tong was quick to respond to my emails. After having major surgery, my dog is back and better than ever thanks to Lenity
I called Lenity last weekend after my recently adopted rescue dog ate something in a bush and started vomiting. The person on the phone was very friendly and said they would see him. The process is efficient and seamless, you check in from your car, complete paperwork and then my dog was taken in. He was examined and I rec'd a phone call from Dr. Zak, also very friendly and explained thoroughly his recommended treatment. Every member of the staff (vet techs Brian and Amanda, I think) was wonderful, so nice, patient and kind. I really cannot remember the last time I experienced this type of excellent service at an ER Vet and I am so thankful to have found them. After recently moving back to the Bay Area, I was concerned about finding services in this exact type of situation. I had previously used another well know Vet Specialist and did NOT want to go back there since their customer care and services had severely declined over the years. I highly recommend Lenity Vet Specialists and Emergency Care.
I was referred to Lenity by Sage Redwood City when the wait there was 8 hours long. Our dog was suddenly not able to use one of his hind legs so we didn't want to wait. Our experience was excellent. Our wait time was less an hour. The staff was very friendly and professional. Dr Sanchez was very thorough and took the time to answer all our questions and recommended a good treatment plan. Our follow-up with the surgeon Dr Tong on Monday was also very good. Thorough, walked us through all the scenarios and felt like he had our dog's best interest in mind. It's not cheap but these types of services never are. I would highly recommend Lenity for your emergency needs.
Thank you for all your assistance during our emergency visit last weekend. Everyone was very attentive and were great about communicating to us the process and wait times. From experience, their prices are more affordable than other emergency vets in the area. Unfortunately, our 18yo dog crossed the Rainbow Bridge due to old age. The Lenity staff were very thoughtful and kind. They treated our beloved pet with dignity, respect and kept his remains until he was picked up by Colma Pet rest, our cremation place of choice. I would definitely return for emergency services if the need arises again in the future.
These guys are amazing! My dog needed emergency life-saving surgery and they got us in asap through the ER department. When they told me the cost of the surgery, I thought I was going to have to put my dog down because I could not afford it. However, they worked with what I had and we were able to save my dog. The doctor was straight-forward, but you can tell she cared about each and every animal that came into their clinic. I am glad I came here because otherwise I don't think my girl would be here today. My only negative feedback is the front desk didn't seem to be in the know-how and they weren't as friendly as you would expect. Otherwise, I still give them 5 stars and would highly recommend for ER services.
Specialty Services Appointments
Monday — Thursday:
8am — 6pm
Open 24 hours, 7 days a week